---
La Marzocco 2 Group Linea PB with ABR
​​​​​​linea pb
A comprehensive update to the technical and stylistic workings of an industry icon.
advanced electronics and digital display
Temperature display, shot timers, flow pulse counter and intuitive programming simplifies the adjustment of machine parameters.
scales (abr)
With integrated scales in the drip tray, the Linea PB ABR lets barista brew by volume, mass, or brew ratio to suit their workflow. In Mass mode baristas program a preferred weight in the finished cup and the machine stops automatically, removing the need to place an additional scale on top of the drip tray. Auto-Brew Ratio works by programming in a given ratio and letting the machine dispense the appropriate water to reach the given ratio.
eco mode
The Linea PB can be programmed to enter stand-by mode when not in use, reducing boiler temperatures to lower set-points and improving energy efficiency.

+
---
Select A Custom Variation
---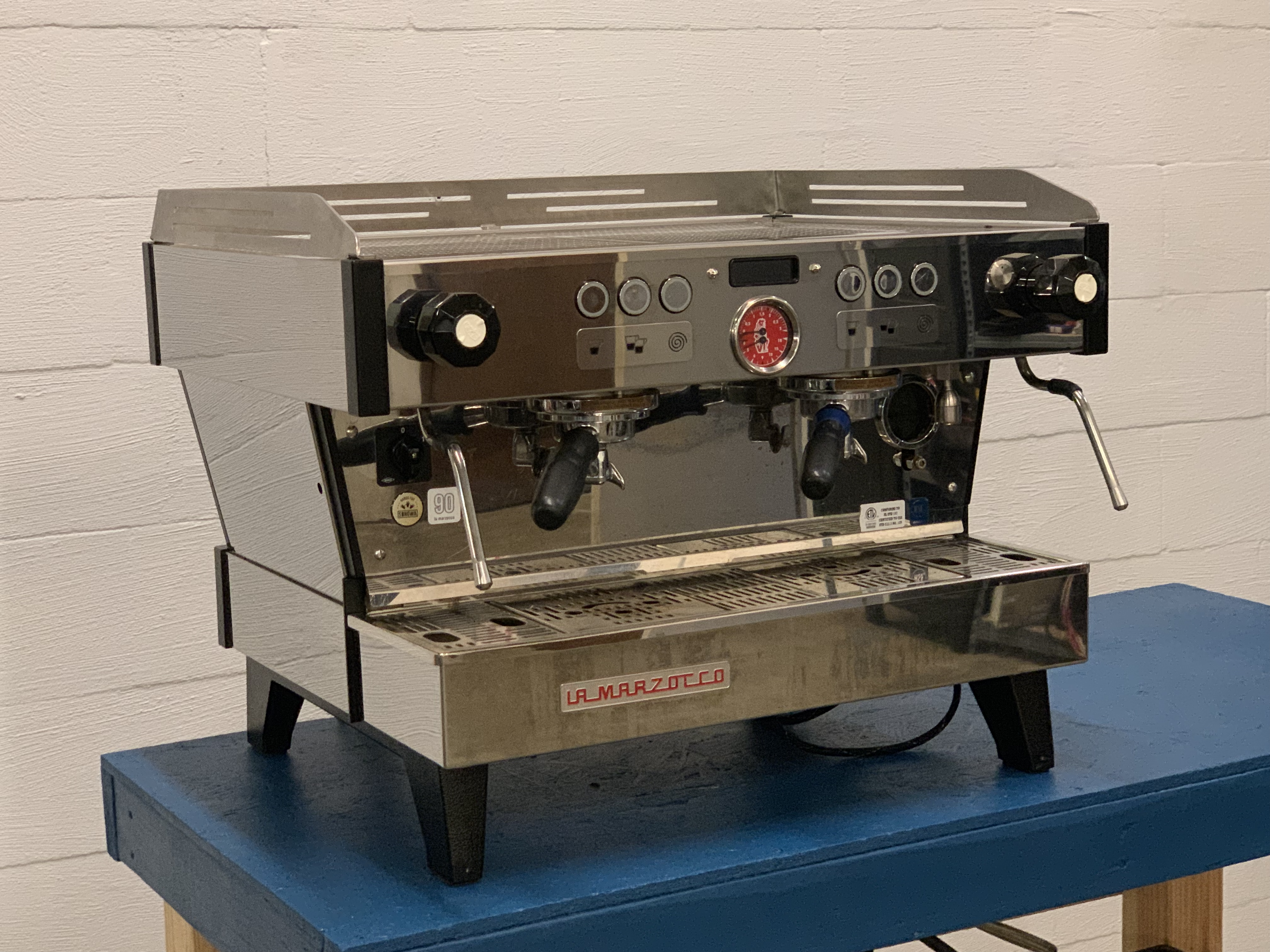 La Marzocco 2 Group Linea PB with ABR
- ​​​​​Has been regularly maintenance by BGW - Has always be on R/O Filtration - 3 months parts, 6 months labor warranty - We will coordinate installation with a certified specialty coffee company (some restrictions apply depending on where you are located) - After purchase you will receive a form to fill out via e-mail with some additional details we need from you (shipping purposes) If you have any questions about this machine please don't hesitate to reach out at [email protected] to talk with a technician/sales person
[ $13,860.00 ] Login to add to Bar